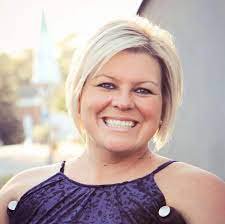 A Community Gathering of Women of All Ages
to Worship Christ & Learn His Word
Friday, May 21, 2021
7:00 -9:00 PM
First Conyers Worship Center
Ever felt like life was too challenging? Be encouraged to keep going as you listen to Mandy Young share her testimony of God's faithfulness through her battle with a rare genetic mutation that continues to leave her vulnerable to life-threatening infections. Be inspired by her story.
**Elementary-age girls who desire to worship
are welcome to attend with an adult.**
Covid Questions: First Conyers Worship Center is a large room with ample space on the floor and in the balcony for social distancing. Seating is clearly marked to help maintain 6-foot spacing. Please wear a mask when entering and exiting the building. No childcare is provided at this time.
If you weren't with us in-person, we would love to know you watched online. Please fill out the Connect Card below and let us know you stopped by.