Join us starting September 13, 2020, as we begin our new Fall schedule for Sunday and Wednesday Nights. The information below will help you get a picture of what we have tentatively planned for the upcoming months.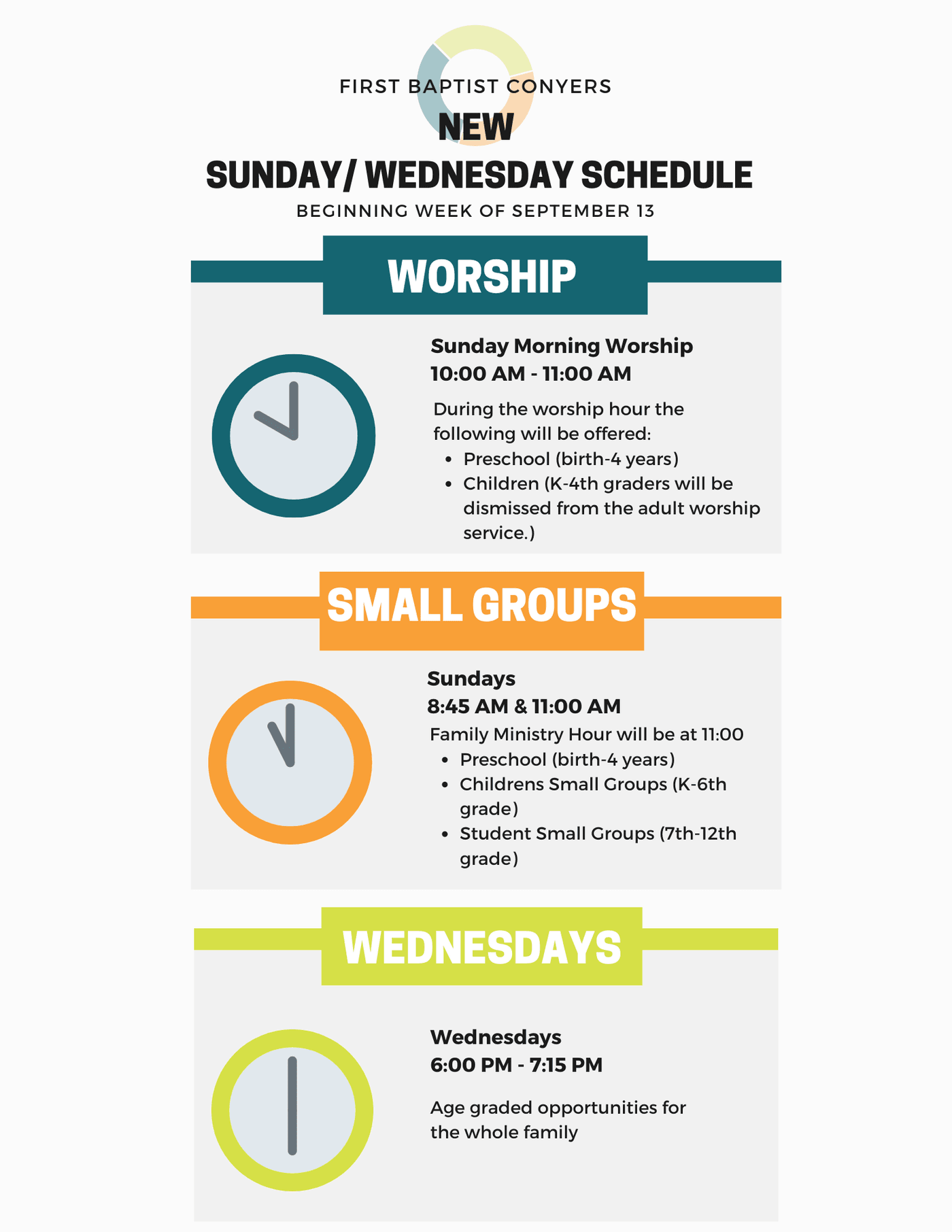 So we can know how many to expect on Wednesday Nights, Please register below for Our wednesday night classes
Questions Regarding The New Schedule?
Preschool Questions
Laura Kulp
Children Questions
Vicki Chesney
Student Questions
Blake Kutter
Small Group/Wednesday Night Questions
Jeff Reilly