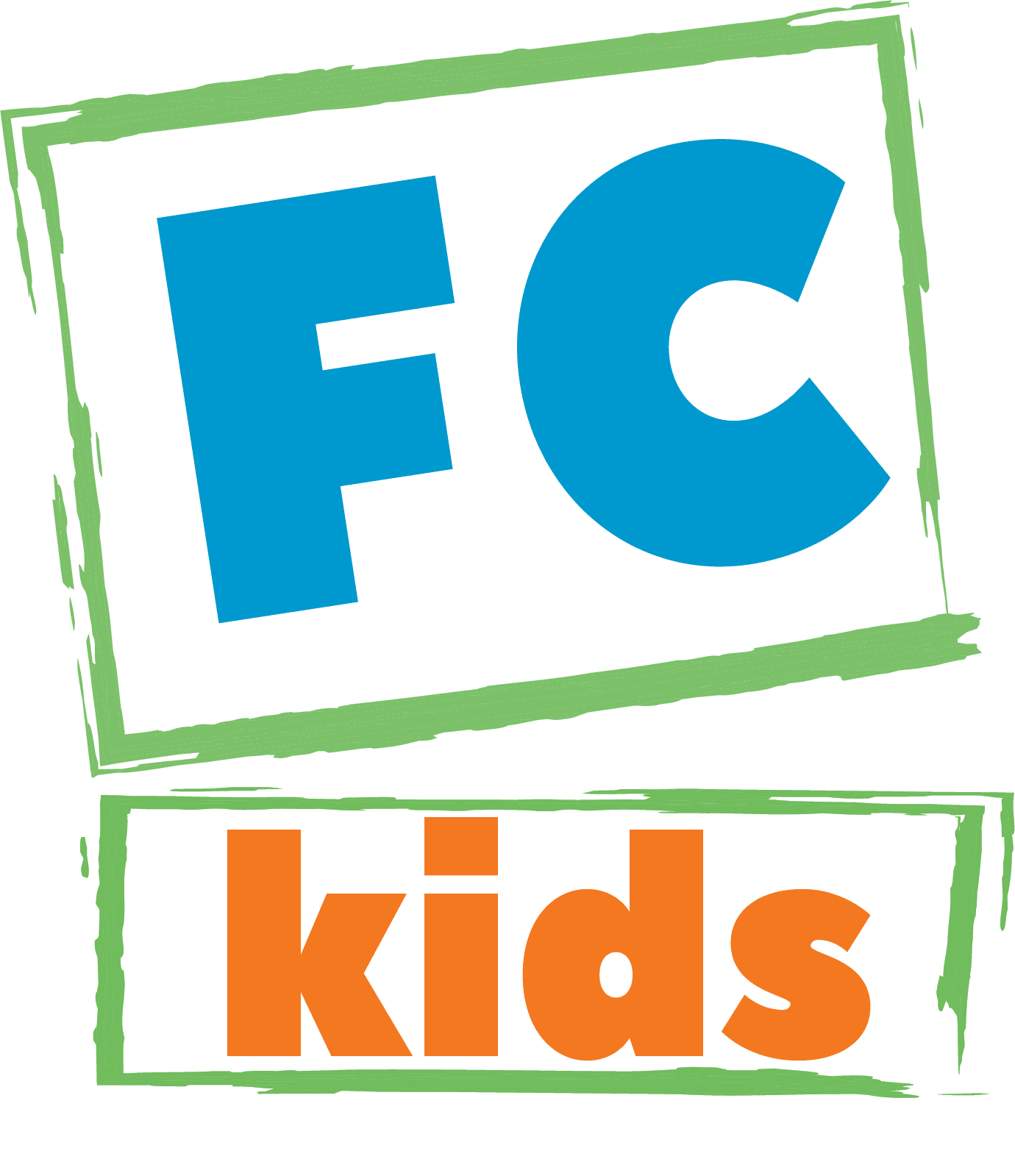 Kids are worth investing in! We love kids and want to make sure that loving, caring for, teaching, and leading kids are a priority at First Baptist Conyers! Our greatest desire is to see kids come to know Jesus personally and then begin to follow Him with everything they are. To do that, we offer solid Bible teaching, relationships with adults who speak Jesus into their lives, provide a kid-sized worship service, give them opportunities to serve, and make church fun! We want to partner with parents to help them nurture and grow their kids spiritually and provide parent training to help parents be the spiritual nurturer in their kids' lives.
You can expect THIS whenever you're kids are here:
Friendly people, loved kids, age-appropriate activities, fun, and safety, all in a casual, comfortable environment (no dress clothes required).
Your First Visit
Here's what to expect when visiting FC Kids for the first time:
If your first visit is on a Sunday, please enter in the main front entrance of the church and meet one of our Guest Service Center attendants in the main lobby. They will escort you to our children's building where you'll be greeted by friendly people who can help you register and sign your child in and then help you know where to go for other age-specific programming and adult Bible study or worship.
KidzLife Wednesday Night
KidzLife is our dynamic Wednesday night program that teaches kids how they can live the most adventuresome lives possible – life following Jesus in God's kingdom. Through creative presentations and interactive small groups, kids go deep into God's word, learn to hear God's voice, and walk in the power of His Holy Spirit. Furthermore, our kids hide the Scripture in their hearts and impact other nations through our hands-on mission component. Our leaders are equally blessed as they intentionally disciple the next generation.
Please stop by the KidzLife desk located in the Children's Building foyer at 6:00 PM to register your children for KidzLife. Our KidzLife staff will help get your children to the appropriate place.
Weekly Schedule
Sunday Mornings Worship & Small Groups - 9:30 AM
Kids Church - Ages: Kindergarten - 4th graders
Preteen Small Groups Ages: 5th - 6th Graders
Sunday Mornings Worship & Small Groups - 11:00 AM
Small Groups - Ages: Kindergarten - 4th graders
Preteen Worship Service - Ages: 5th - 6th Graders
Wednesdays - 6:00 PM
KidzLife
Got questions?
If you have further questions concerning our FC Kids experience or visiting First Conyers with kids, click the button below and get in touch with us!