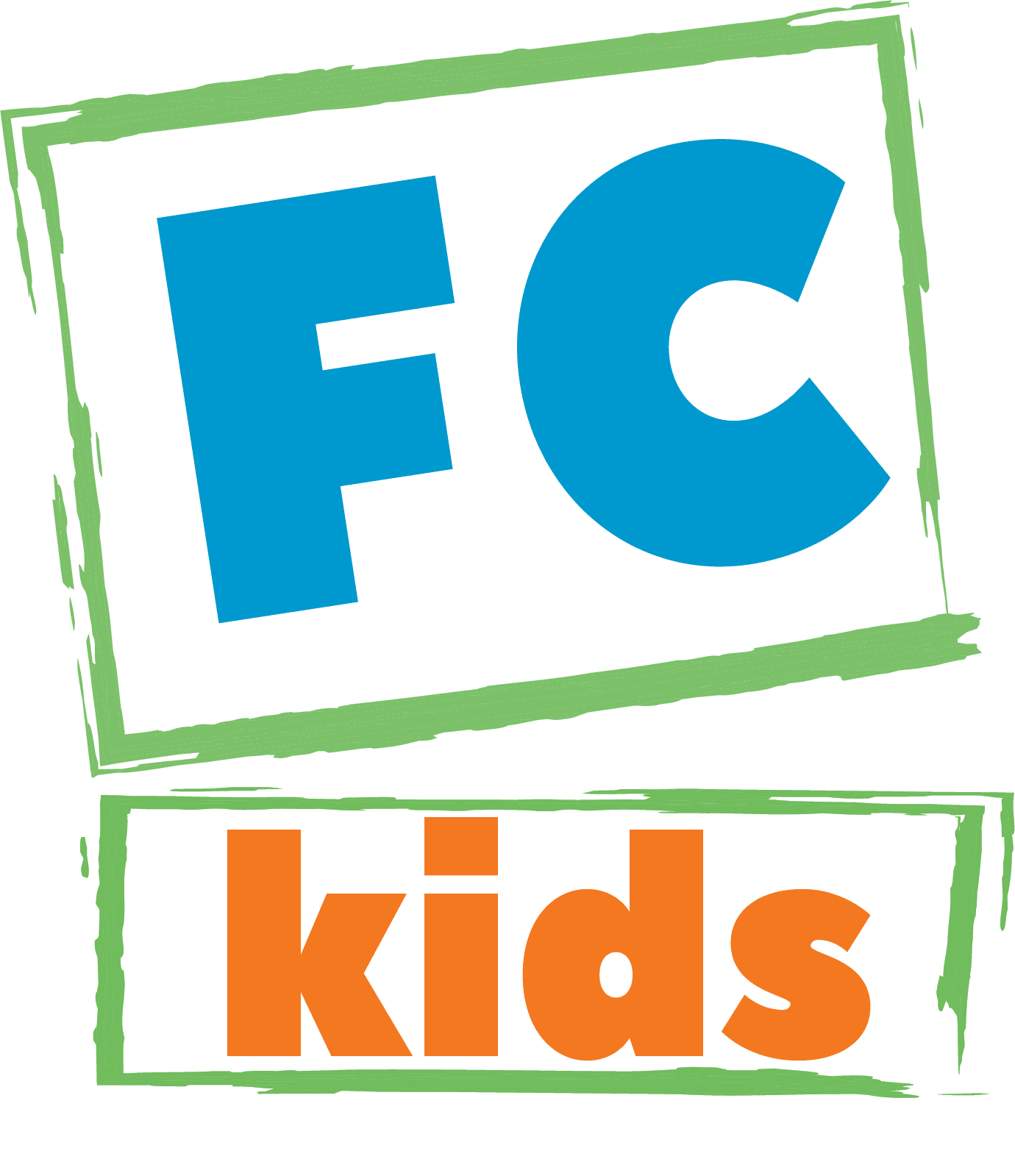 Your First Visit
If your first visit is on a Sunday, please enter the main front entrance of the church and meet one of our Guest Service Center attendants in the main lobby. If you attend the service, your Kindergartner through the fourth grader will worship with you for the first portion of the service, then be dismissed to the kids building for FC Kids Breakout Church. Each Sunday from approximately 10:20 until 11:00, kids will engage in the lesson, including a song, an activity, and/ or a craft, all as reinforcement for the "question and answer of the day." You may pick your child up following the service in the kids' building, and you will be asked to fill in a registration form for your child. If you wish your child to stay for Sunday School (small groups) during the 11:15 hour, we will take your child to his/ her Sunday School class. If you are coming on a Sunday after the worship service for the Family Ministry hour following the worship service, you may come to the kids' building where you will fill in a registration form, and your child will stay for Small Groups according to their school grade. Someone will escort you to a Guest Service attendant who will help you find a small group for you and/ or your preschooler or student.
If your first visit is on a Wednesday, please come to the Kid's building where your Kindergartner through sixth-grader will be checked in for W3 (Wednesday, Worship, the Word), complete with games, music, drama, puppets, and teaching. You will then be escorted to the men's or women's discipleship opportunity.
Weekly Schedule
Sunday Mornings - 10:00 AM
All kindergartners through sixth graders will be in the family worship service in the main worship center.
Children kindergarten through 4th grade will be dismissed from the family worship service to attend "Kids' Church" with Miss Vicki.
Preteens will remain in the family service with their parent(s) or grandparent(s)
Sunday Morning Small Groups - 11:00 AM
Small Groups - Kindergarten - 4th graders (Kids' Building)
Preteen Small Groups - 5th - 6th Graders (Family Ministry Suite on the second floor, and then small group in the Kids' Building, where they will be picked up at 12:10 PM)
Wednesdays - 6:00 - 7:15 PM - Time Lab -
We meet from August - April.
Check out our events page for our events on Wednesday Nights.
Got questions?
If you have further questions concerning our FC Kids experience or visiting First Conyers with kids, click the button below and get in touch with us!