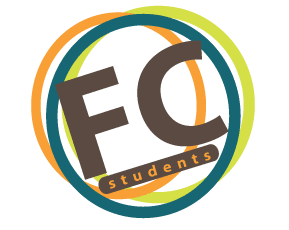 We love students and want to help them connect with God through laughter, great music, videos, and challenging messages from God's Word. We also love parents and work hard to help them raise young men and women who love the Lord. Our environments & events are designed to be a place where anyone (from any walk of life) can come, feel comfortable, laugh, and be challenged to grow closer to Jesus. We strive to create an inclusive environment for students where the message is biblical, practical, engaging, and applicable to life. We have adults who are dedicated to loving students and building great relationships with them.
Sunday Mornings
FC Students Sunday morning Small Group are where students are divided into smaller, grade-based groups where they can get to know each other and form friendships with other believers their age. The primary goal for FC Small Group is to help teenagers grow deeper in their knowledge of God's Word and closer to Him personally. Classes are led by adult volunteers that are trained by Blake, love students, and are active First Conyers members.
Wednesday Nights
Wednesday nights at FC Students is the front door into the Student Ministry. We have games, worship, a Biblical message, and application driven small groups led by great adult volunteers. FC Wednesdays are for students 7th grade to 12th grade. Parents are always welcome and invited.
Weekly Schedule
Sunday Mornings - 9:30 AM
Wednesdays - 6:00 PM
Got questions?
If you have further questions concerning our FC Student experience or visiting First Conyers with students, click the button below and get in touch with us!